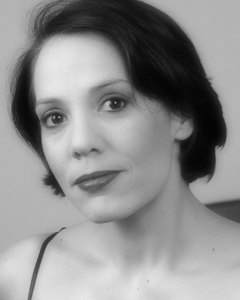 photo by Sam Comer


Holly was a member of Einstein Simplified in 1999. Then she moved to Atlanta and got married. She was also a member in 2003, after she got divorced and moved back to Knoxville. Then she moved back to Atlanta. If there is one thing we can say about Holly, it's this: she has *no idea* what she's doing. She was performing improv again, as a member of The Basement Theatre in Atlanta.
We hope she's happy, but we know Holly and she probably isn't. Right now the best we can do is hope to run into her at DragonCon. Look for Holly to change her mind again and rejoin ES when she moves back to Knoxville *again* in 2007.
Or perhaps not, Holly was married in 2007 to Paul (no, another one) and is happily ensconced in Atlanta being a step-mom. We hope you were sitting down when you read this.