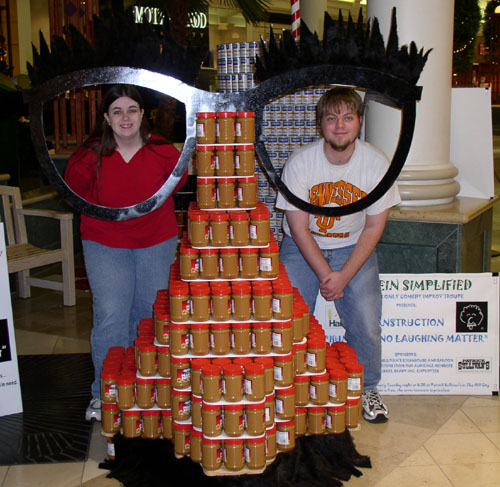 Tom and Jennifer - The Super fans.


Tom and Jenn began attending the shows in 2000. They have been incredibly loyal fans since they started showing up every Tuesday. As far as we can recall they have not missed a show since the first time they attended. They also attended the Memphis Comedy Festival. Yes, they drove all the way to Memphis for both days of the festival. Note the T-shirt that Tom is wearing, proving their attendance. They also brought us Christmas gifts and a big giant cookie, both a pleasant surprise. Also they help out in pinches with suggestions and volunteering alike, as well as bringing new regulars in to the fold.
Check out their rendition of The Twelve Days of Einstein by clicking here.